The Moleseys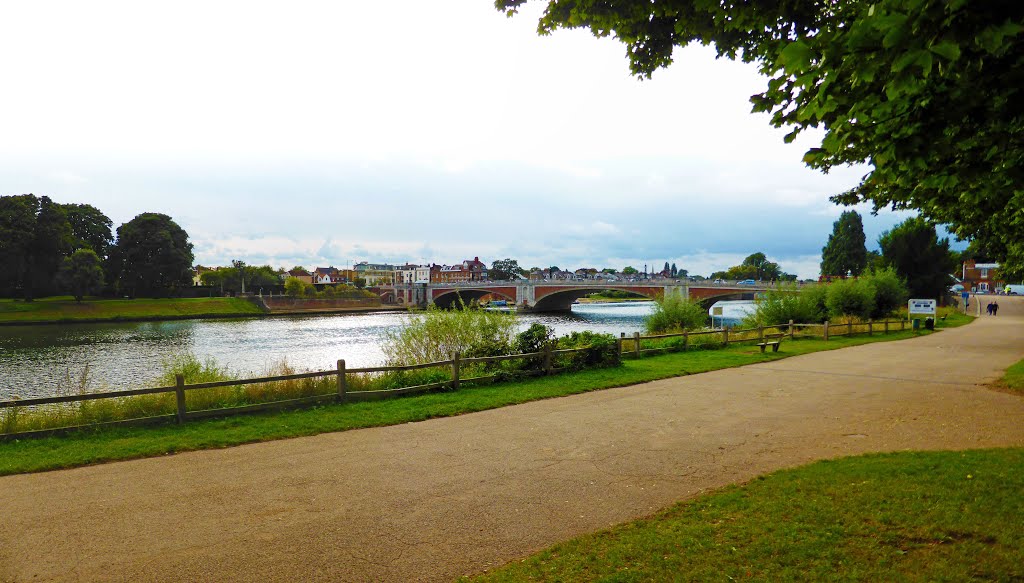 Molesey is a surburban district comprising two large villages – East Molesey and West Molesey – situated on the southern bank of the River Thames and on the edge of Greater London.
The Moleseys share one long 'high street' – Walton Road, which runs from the borders of Esher through to Hersham, where it becomes Molesey Road. There are a number of shops and restaurants – but no station, however Hersham and Esher stations are very close by as well as Hampton Court Station.
Hampton Court is on the doorstep, with its breathtaking Historical residence, children's playground (opened by HRH Duchess of Cambridge in 2016) as well as a number of picturesque riverside walks and boating activities to indulge in.
The near by area around Bridge Street also has a number of shops, restaurants and pavement cafes to enjoy with the family on any given weekend throughout the year.